Last week, I took an overnight business trip to Austin and wanted to see if I could really stretch my packing skills and only take ONE small tote for a carry on. Since the tote I chose didn't have a closure beyond a small magnetic flap, I wanted to try out my new packing cubes. These things are so cool! They come in a variety of sizes and you can use them to organize your things in your suitcase - even fit more in. So far, I'm a huge fan. I bought a set that had a small, medium, and large cube from
.
In the medium cube, I packed a dress, scarf, bandeau, sleep set, and underthings. I wore the patterned romper and blazer with the yellow flats for my first day of travel.
In the small cube, I put all of my necessary beauty items. Straightener, make up, toothpaste, etc. I packed my smallest sample sizes of everything. This small cube actually went inside the medium cube with my clothes, and that zipped up and slipped into my tote.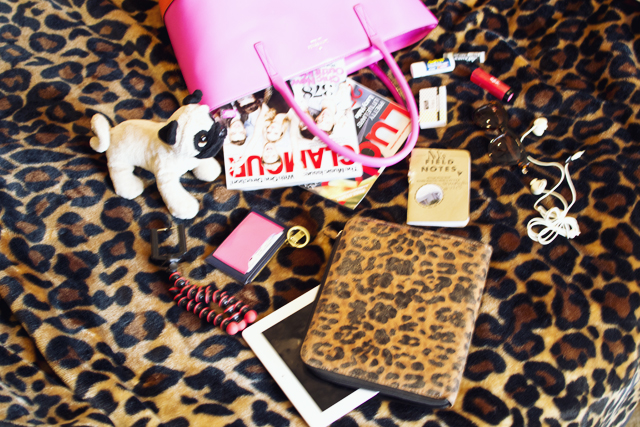 My tote had just enough room for the other travel essentials :: a couple of magazines, field notes, ipad, wallet, earbuds, and a small iPhone tripod.
Now, I fully intended on taking "real" photos, but my trip got away from me! It was pretty whirlwind. I snapped these bathroom selfies you might have already seen on Instagram already.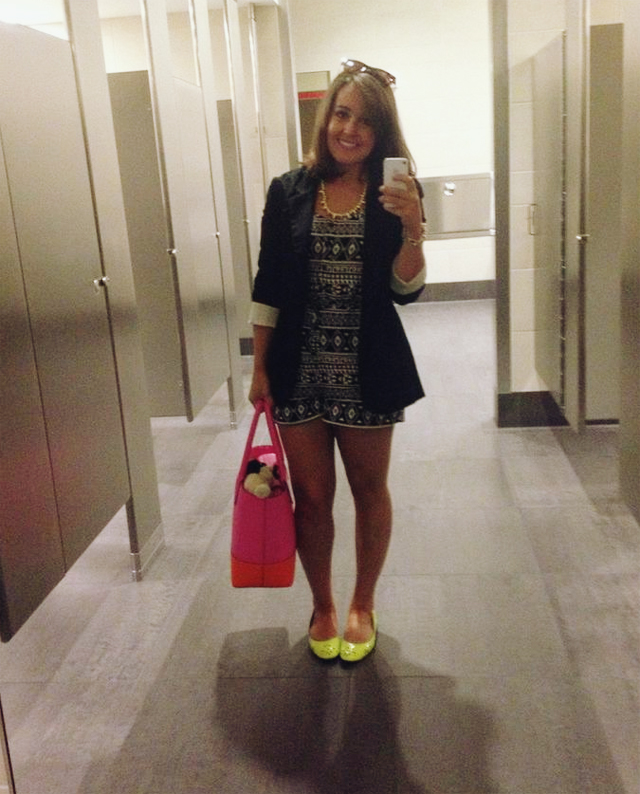 Day one outfit :: black and white romper with my trusty boyfriend blazer. I added some fun to the outfit with bright flats and a fun necklace. When I got to Austin, it was HOT (as to be expected!). I ditched the blazer and threw on the bandeau underneath and headed out to dinner.
(Romper,
| Blazer, Target | Flats,
| Bag,
)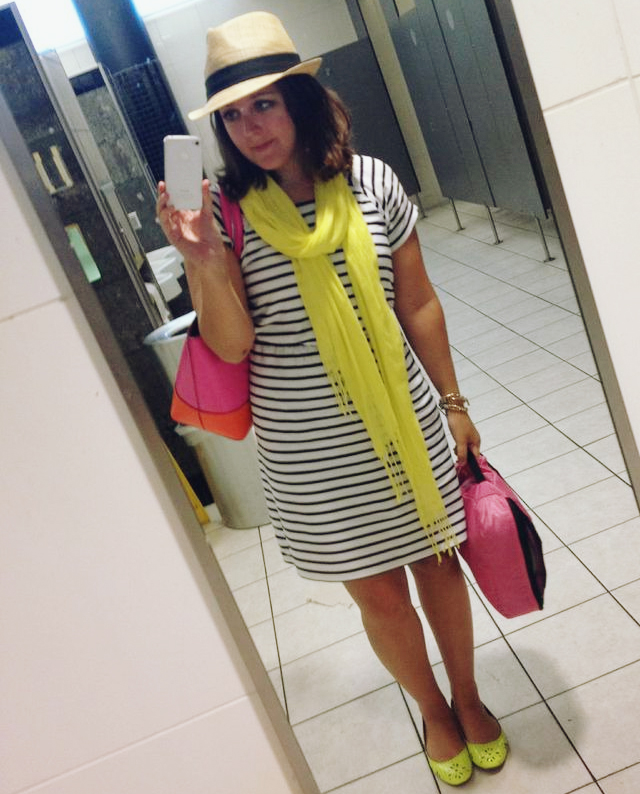 Day two outfit :: We had a super early morning video shoot, so I chose a comfortable striped dress and wore the same flats, added a scarf for color. I picked up the hat on South Congress - spontaneous buy, but one of my new favorite things! I could have easily added the blazer if I needed to look a little more professional (or if it got cool).
(Dress,
| Scarf,
)
So the formula for an overnight trip is :: black and white basics, one layering piece, bright flats, and matching scarf and statement necklaces to add a little interest.