Hi friends! We're doing Friday Favorites Remix a little differently today - I spent all week living out of a suitcase and decided I wanted to show you how I remixed the few pieces I packed for my work trip this week. I'm working with 18 pieces total - so it's totally possible I could have packed in a carry on!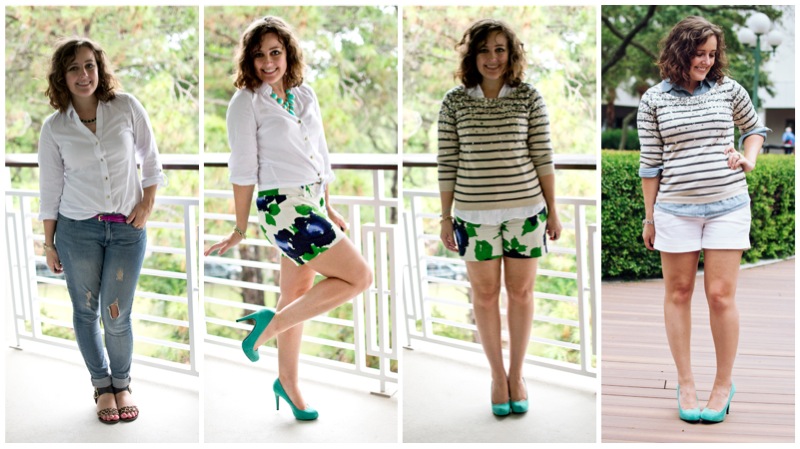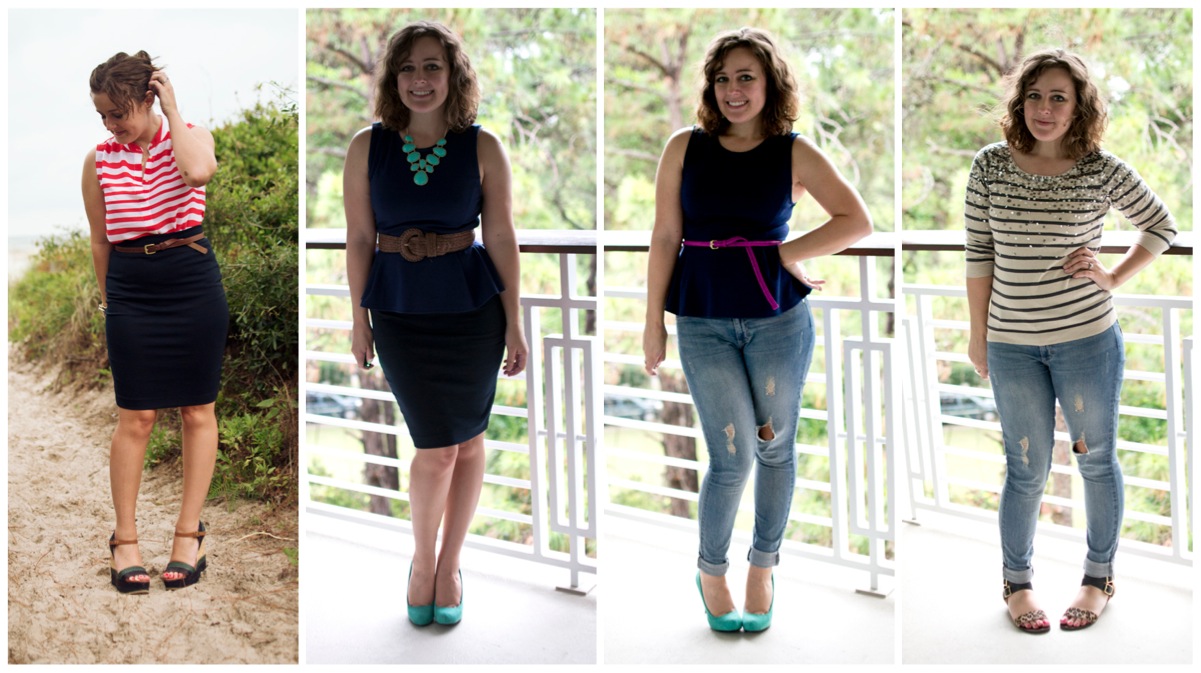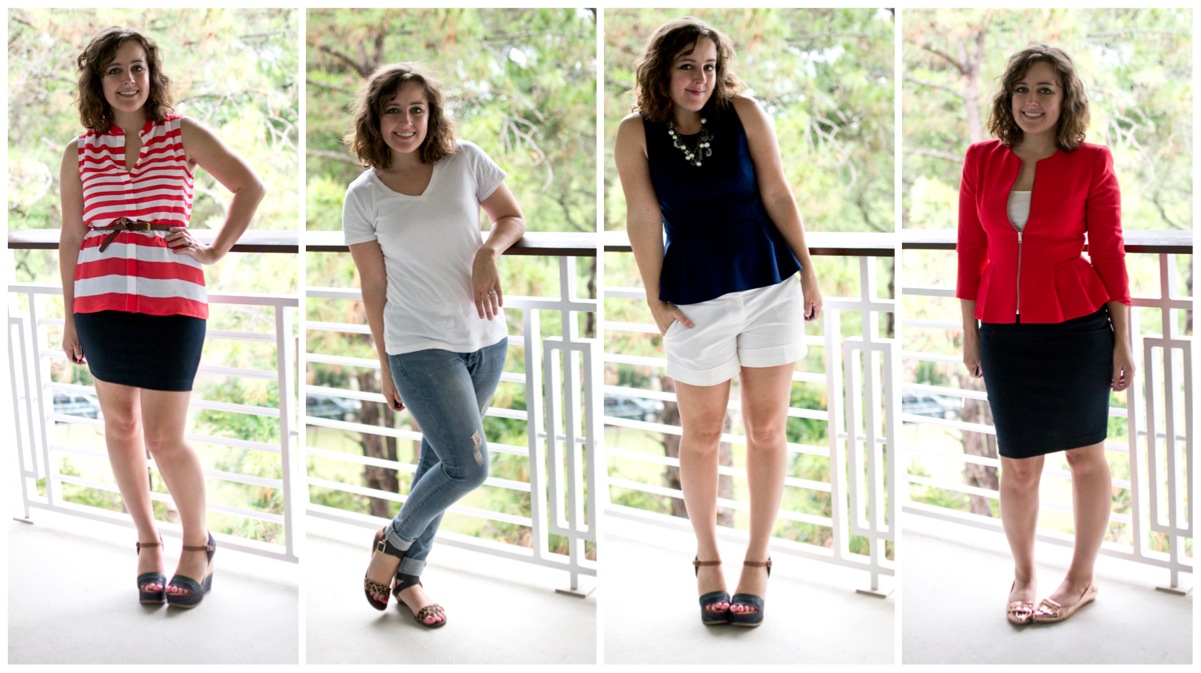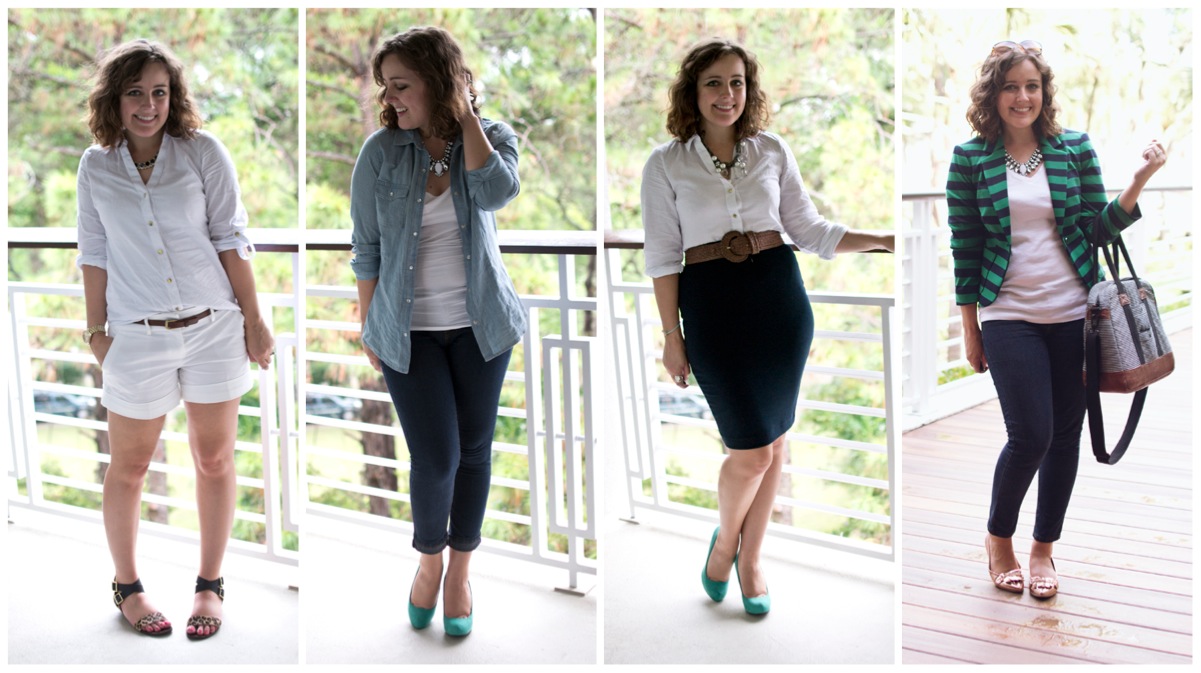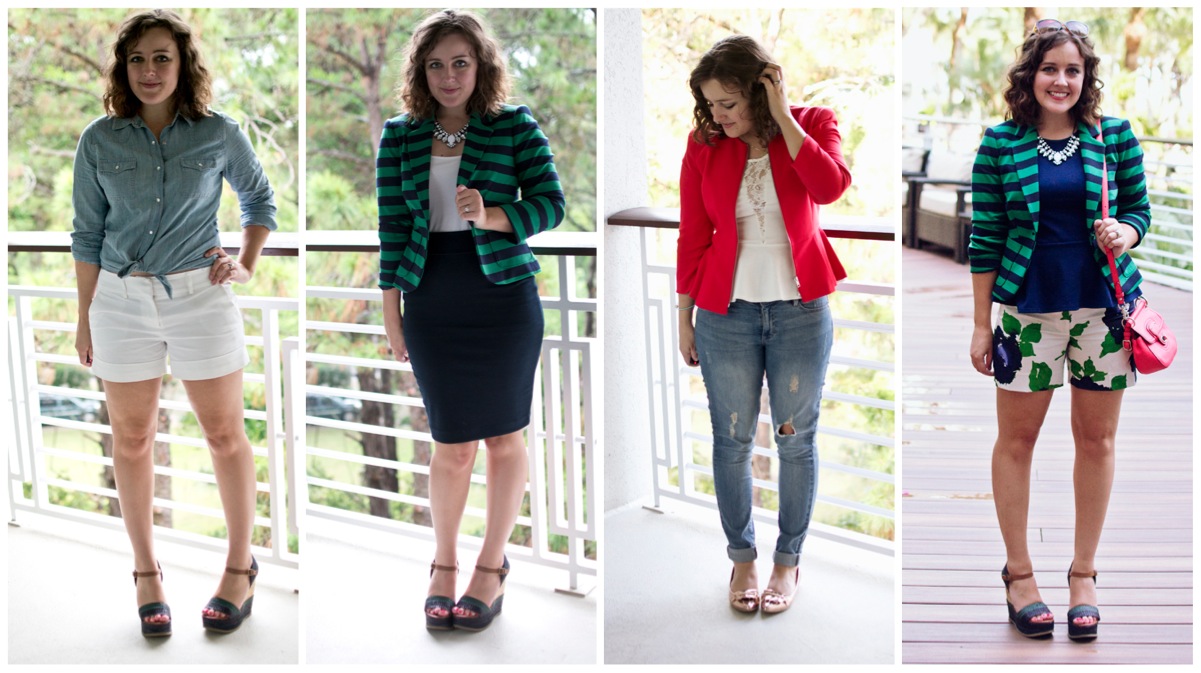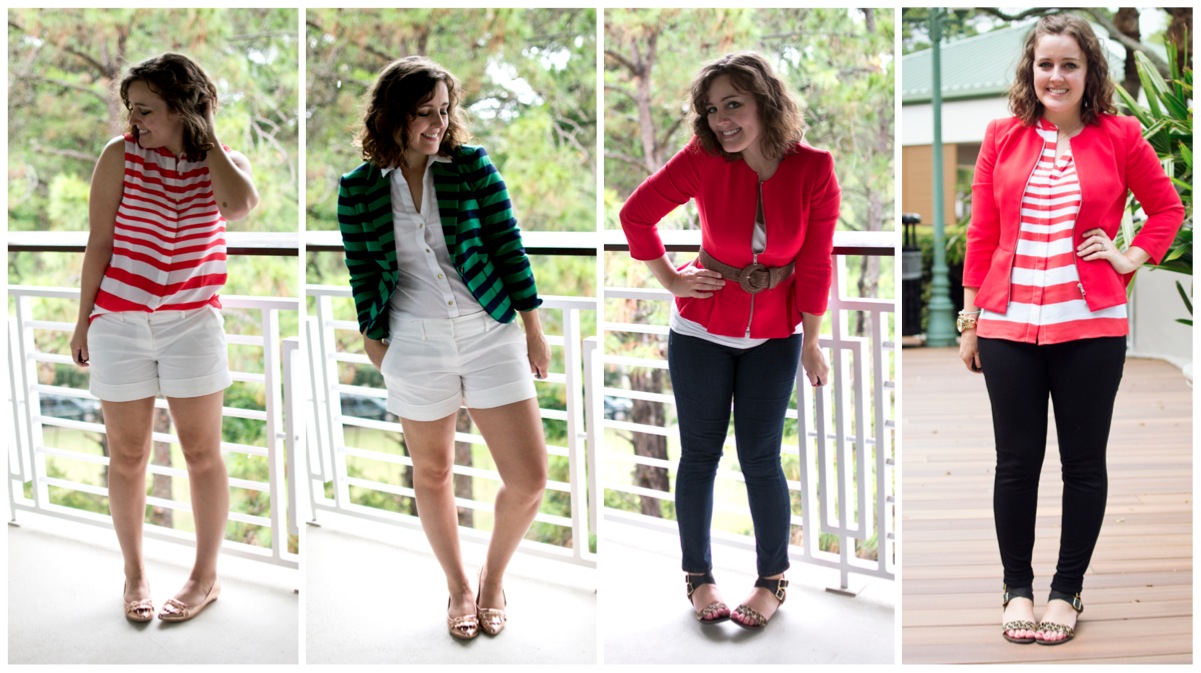 I spent some time yesterday putting on different combinations of outfits that I didn't get to wear to show you guys how to get the most out of your luggage. Here's what I packed: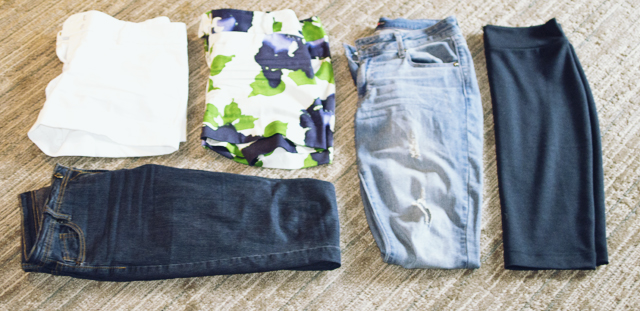 5 BOTTOMS :: Two shorts, two jeans, and a pencil skirt.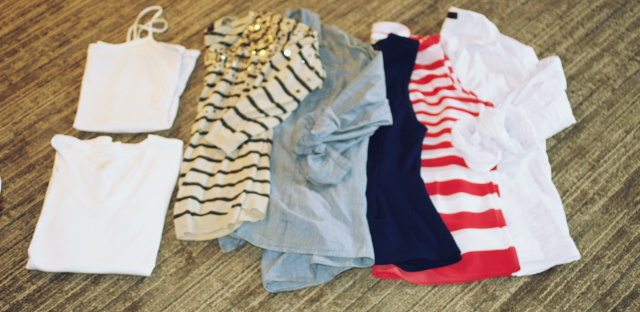 7 TOPS :: A camisole, t-shirt, sweater, two button ups, a silk tank, and a peplum top.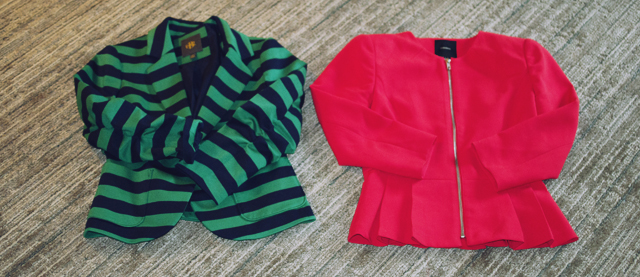 2 LAYERS :: A striped blazer and a bright one.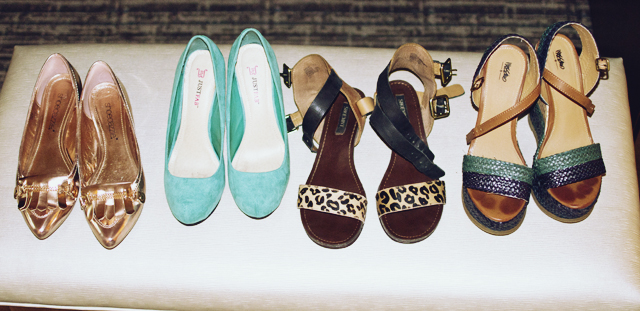 4 SHOES :: Flats, Pumps, Flat Sandals, and Wedges
ASSORTED ACCESSORIES :: Statement necklaces, belts, and other jewelry.
18 Pieces total! The trick to getting the most out of your luggage is separate pieces, layers to mix things up, and working from a similar color palate. I chose mostly navys, whites and greens for the week but added in something different with some coral. You want to pick pieces that go with a lot of other things - and I actually brought a necklace that matched my one colored pair of pumps to help tie them into more outfits.
A few other tips - if you're only going to pack one pair of jeans, I recommend a dark wash and a skinny cut. They'll go with both flats and heels and can be dressed up or down. I like to have a casual, comfortable pair to travel in too, even though I didn't technically need it.
So this totally turned into a travel post, but I still want to see how you remixed this week! Link up below!