I think there's something so easy about a maxi skirt look. First - no leg shaving (no shave November came early this year, right?). Second, there's plenty of room to move around in them. That being said, nothing about this maxi is particularly easy because it was made for someone who's about five inches taller than I am. It's made more embarrassing by the fact that it could have been customized to my height and I just didn't. Stupid. I have to wear my tallest heels with this skirt to make it work, so once I get up the nerve to chop off the bottom and hem it it'll be perfect. Until then, look ma, no feet!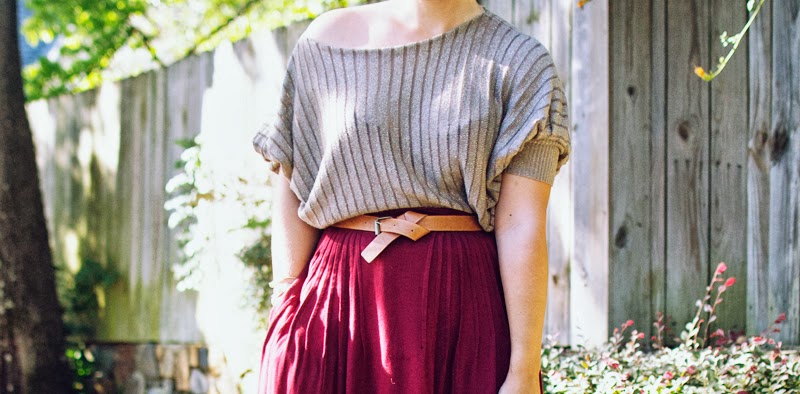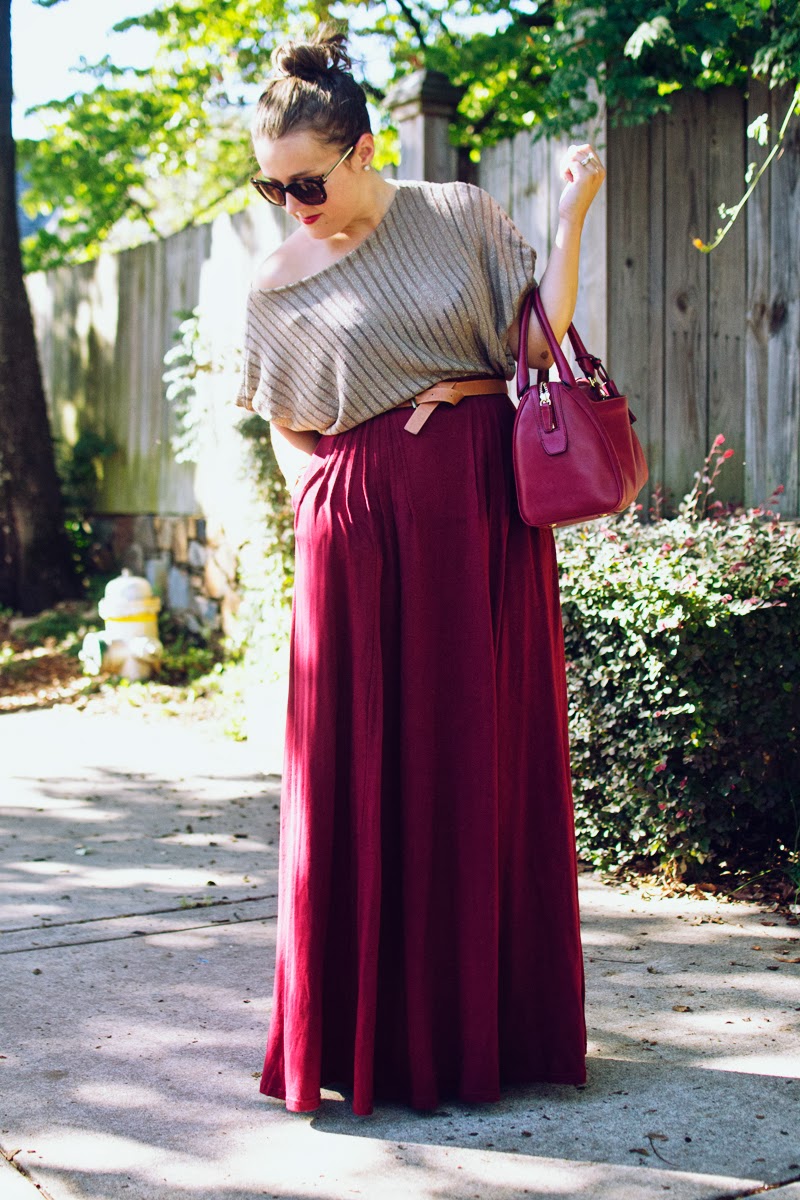 The length
combined with the volume makes the whole thing probably a little overwhelming for my size, but I still liked the idea of a slouchy sweater with a long skirt. Then a guy told me I looked fancy, like I was going to dinner at the best steakhouse downtown, and I was like, Okay. Also an old man on a bench watched me take my pictures today. It's been a weird day.
Skirt, c/o eShakti (
).
Sweater, gift (
shape,
at Macy's).
Bag, Coach (
).